Given the recent negative attention Big Tech[1]Big Tech refers, broadly, to the major players in the technology industry, notably Facebook, Amazon, Google, Microsoft, and Apple. has received in the media, as well as calls for more ethical, responsible, public interest, or mission-aligned tech companies, one would think that the era of unrestricted technology innovation were over. However, Silicon Valley and the tech industry are stronger now than ever. We are in the midst of a tech boom that many say exceeds the original dotcom boom of the late 1990s, which gave rise to Big Tech. A historic amount of private capital is contributing to this trend; the financialization of the tech industry is underway with the increasing role of private equity "growth firms" and hedge funds making huge financial bets on the tech industry. While we continue to grapple with the implications of tech innovation of the past 20 years—including consumer privacy, misinformation, surveillance, and algorithmic bias—we must also stay focused on the next generation of tech companies that will shape society and the economy. 
The tech industry has historically exploited and benefited from weak and fragmented labor laws and protections in the US.  From Uber, Amazon, Instacart, and GoPuff, technology companies often circumvent labor policies and exploit the work of low-wage and BIPOC workers who have limited power. Today, a new generation of tech companies are developing data-driven products that further weaken worker voice and power—not only in the workplace, but also in the broader economy—in several distinct and often unrecognizable ways.
First, the deepened use of big data and AI in the workplace has resulted in the collection and mining of an increased volume of data on workers' productivity. Medical and health information, biometrics, behavioral data, and data on movement, including actions conducted outside the workplace are harvested—often without workers' knowledge or consent. These data-driven products not only accelerate the loss of privacy for workers, but also allow employers and the tech companies developing these products to extract more productivity and value from workers, in many cases without better pay and oftentimes while undermining workers' safety and mental health. 
Second, an increasing number of technology products are making it easier for employers to monitor and surveil workers. The expansion of unregulated surveillance of workers undermines workers' privacy and curtails worker voice, rights to unionization, and collective grievances. This trend also has the potential to undermine federal efforts toward protecting workers' rights to organize, such as the Protecting the Right to Organize Act of 2021 (PRO Act). Meanwhile, for gig economy workers or workers legally classified as independent contractors, employment and labor organizing surveillance can be used to impose inappropriate non-competition requirements.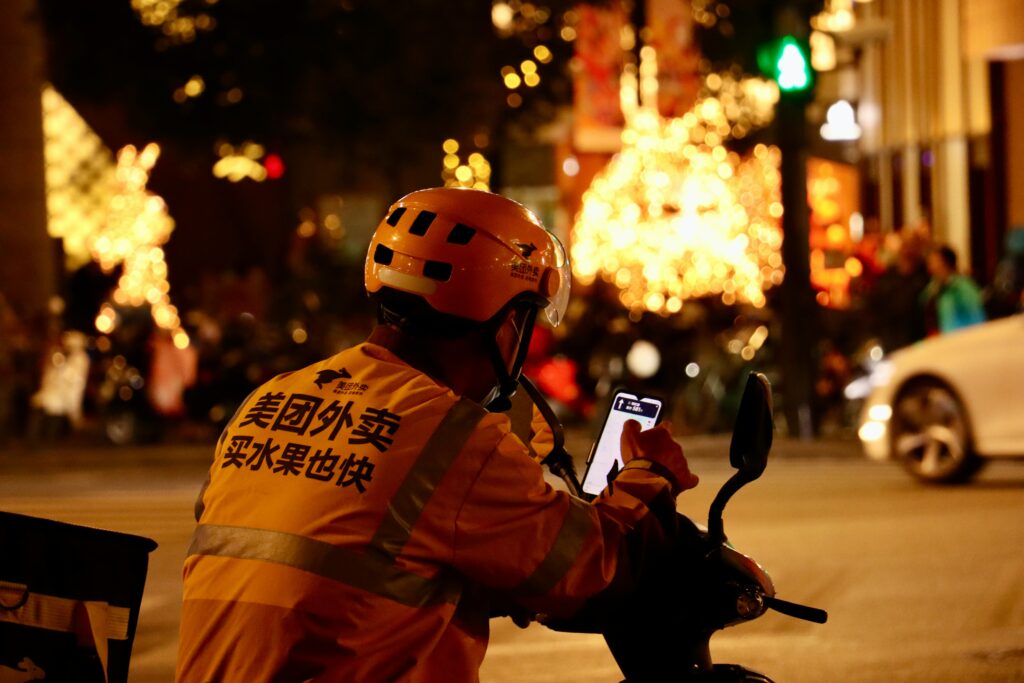 Finally, workers face a growing number of non-transparent AI-driven technology products that enable the economic exploitation of workers. For example, employers now have more AI-driven platforms, software, and apps that allow them to call out, discipline, and terminate workers according to non-transparent risk scores determined by internal workplace risk modeling products.  Additionally, as 34% of the US's workforce already relies on gig work, and the gig sector is further expanding, increasingly more workers will rely on non-transparent algorithmic pay models for compensation.  As research has demonstrated, such algorithmic pay models can make it difficult to identify instances of wage theft or wage suppression.
A "just" tech innovation process must acknowledge the profound ways that tech has contributed to the exploitation and weakening of workers' standing in the economy, as well as fundamentally changed the nature of work and job markets, with workers, especially low-wage, immigrant, and BIPOC workers most removed from key decision-making spaces. The next generation of Big Tech must understand the range of potential harms and risks their products can introduce to society and the economy and listen to workers who are at the forefront of each. In response, workers inside the tech industry and beyond must build collective strength to hold the tech industry accountable as well as explore opportunities for proactive engagement with the tech sector in conducting due diligence, impact assessments, and understanding potential societal harms. If we fail to strengthen the voices, protections, and power of workers inside the tech industry, its supply chains (for example, gig workers and warehouse workers), and beyond, we will repeat the mistakes of the first tech boom and fail to produce "just" tech.
Footnotes