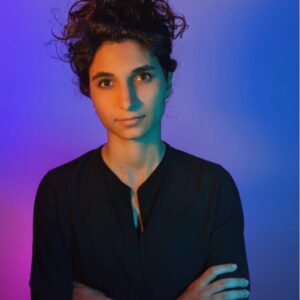 Sarah Aoun
Vice President of Security | Open Technology Fund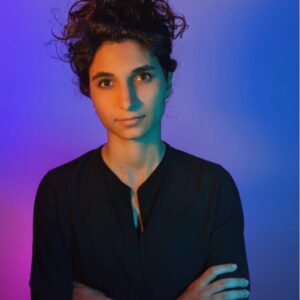 Sarah Aoun is a hacker, activist, and a human rights technologist. She's currently the Vice President of Security at the Open Technology Fund, an organization that invests in alternative and experimental technology solutions to respond to internet freedom issues such as censorship and surveillance. 
Her work is deeply rooted in a commitment to social justice and freedom. She has spent the past several years fighting against digital surveillance, and helping protect movements for liberation. 
Sarah has worked in various capacities at the intersection of tech and human rights. Her work has taken her everywhere, from the Middle East, to East Asia, East Africa, and Central America, where she has trained activists, journalists, and high-risk communities in operational and information security, privacy, and counter-surveillance tactics. 
She was a Ford-Mozilla Open Web Fellow (2017-2018), an Internet Freedom Fellow (2016-2017), and a former advisor for the Internet Freedom Festival, the Human Rights Foundation, and Reset.
Sarah Aoun served as an External Evaluator for the 2022 Just Tech Fellowship.