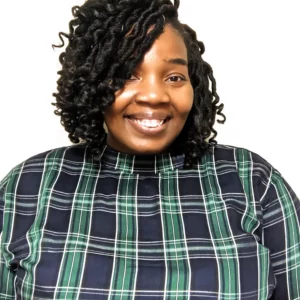 Joy Cox
UX Qualitative Researcher | Meta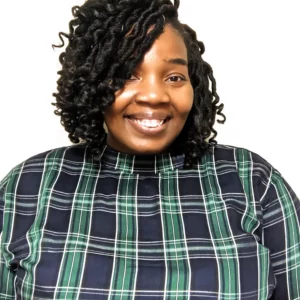 Joy Cox is an author, researcher, and speaker with a PhD in communication from Rutgers University with an emphasis on organizational communication and its impact on marginalized groups. 
Dr. Cox considers herself a social justice advocate as she uses her skill set in research and leadership to foster social change through the promotion of REAL diversity and inclusion initiatives. Much of her work has focused on matters of intersectionality addressing race, body size, accessibility, and "health" within the context of body acceptance and fat liberation. 
She has over 8 years of experience in qualitative and quantitative research, utilizing methods in interviewing, surveys, experiments, participant observations, focus groups, and photovoice. Dr. Cox has led research projects as well as served on teams and has experience in teaching, workshop facilitation, and public speaking. 
​In addition to research and teaching, she previously hosted the Fresh Out the Cocoon podcast, which showcased the lived experiences of fat Black womxn and femmes. Dr. Cox is also the cofounder of Jabbie, an identity-inclusive, body affirming app that encourages people to move their bodies in their own, amd the author of, Fat Girls in Black Bodies: Creating Communities of Our Own, released in 2020.