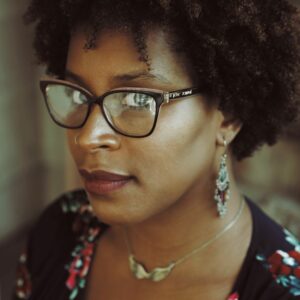 Jessica Marie Johnson
Assistant Professor | Johns Hopkins University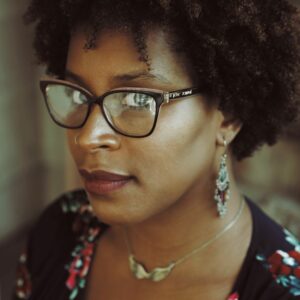 Jessica Marie Johnson is an Assistant Professor in the Department of History at the Johns Hopkins University and a Fellow at the Hutchins Center for African and African American Studies at Harvard University. She is also the Director of LifexCode: Digital Humanities Against Enclosure.
Johnson is a historian of Atlantic slavery and the Atlantic African diaspora. She is the author of Wicked Flesh: Black Women, Intimacy, and Freedom in the Atlantic World (University of Pennsylvania Press, August 2020).
She is the Founding Curator of #ADPhDProjects which brings social justice and histories of slavery together. She is also Co-Kin Curator at Taller Electric Marronage.  She is also a Digital Alchemist at the Center for Solutions to Online Violence and a co-organizer of the Queering Slavery Working Group with Dr. Vanessa Holden (University of Kentucky). Her past collaborations include organizing with the LatiNegrxs Project.
At Johns Hopkins University, Johnson is a Co-PI on Black Beyond Data, a Black Studies computational humanities lab initiative with Kim Gallon (Black Press Research Collective) and Alexandre White (Risk and Racism Project).
She is the recipient of research fellowships and awards from the Mellon-African American Digital Humanities Initiative (AADHum) at the University of Maryland, the Woodrow Wilson Foundation, the Gilder-Lehrman Institute, the Mellon Postdoctoral Fellowship Program in the Program in African American History at the Library Company of Philadelphia and the Richards Civil War Era Center and Africana Research Center at the Pennsylvania State University, and Bowdoin College (through the Consortium for Faculty Diversity).