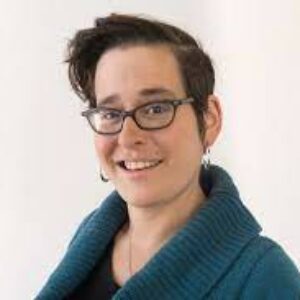 Hannah Sassaman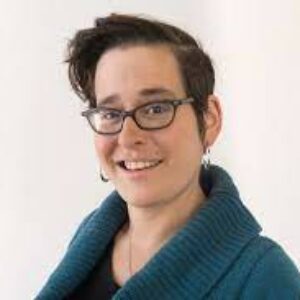 Hannah Sassaman is a nationally recognized organizer and strategist at the intersection of technology, race, and inequality. As the campaign director at Prometheus Radio Project, Hannah led the grassroots organizing and legislative strategy that resulted in the passage of the Local Community Radio Act – a bill that opened up the FM dial to thousands more community radio stations nationwide.
As policy director at Movement Alliance Project for over ten years, Hannah designed and led the CAP Comcast campaign, a groundbreaking project that cohered local diverse communities to win major digital inclusion and community resources as a part of municipal cable franchise negotiations.  That model was scaled in cities nationwide, and was a foundation of a major national expansion of discount internet services before and during the coronavirus pandemic. 
A Soros Justice Fellow who has focused on how algorithmic bias intersects with human decisionmaking systems, Hannah helped to build the Coalition for a Just District Attorney, a groundbreaking coalition helping to hold the Philadelphia progressive prosecutor accountable to a vision of ending mass incarceration.  Hannah and colleagues are now focused on building a new project at the intersection of community power and the aggravating force technology plays in the material conditions of everyday people, and what holding a deep assessment on technology's role in society and the economy makes possible for the project of human liberation. 
Hannah Sassaman served on the Steering Committee that informed the creation of the Just Tech Fellowship. 
Hannah Sassaman served as an External Evaluator for the 2022 Just Tech Fellowship.